Coffee Book Tag
It is time to do "Coffee" book tag. I find this tag in Fictionologyst blog. This tag is interesting. I don't like coffee but this is just fun. And I tag everybody who wants to do this tag :)


---
BLACK COFFEE
Name a series that's tough to get into but has hardcore fans.
A DARKER SHADES OF MAGIC
Hype books did not always hype in me. For example, this book. I didn't hate it though but for me it was only a three-stars book (while others gave 4 or 5 stars). I like the main idea of this book, the male lead character, and the writing style (Schwab had a melodic yet dark style, I loved it), but somehow the whole plot appeared ordinary.
---
PEPPERMINT MOCHA
Name a book that gets more popular during the winter or a festive time of year
HARRY POTTER SERIES
As you already know that Harry Potter and its world is like Mickey in Disney. They know how to attract people with their book promotion year by year. The anniversary of Harry Potter always attracted me to buy old-Harry-Potter things that seemed new. (psstt, I just bought one box full of Harry Potter merchandize, again!!)
---
HOT CHOCOLATE
What is your favourite children's book?
HARRY POTTER AND THE PHILOSOPHER'S STONE
I choose Harry Potter and the Philosopher's Stone, the very first book of Harry Potter. It described clearly how children in their first elementary ages really did, their plainness, innocence, attitudes, and carelessness. But they were all packed in one funny yet thrilling book for children in Potter's age back then.
---
DOUBLE SHOT OF ESPRESSO
Name a book that kept you on the edge of your seat from start to finish
GEMINA
Technically all Jay's Kristoff book that I've read so far categorized in this tag. But most of all in Gemina. Well I didn't finish it in one sitting (although I could), but this one got my attention the most and could finish it in a shorter time than the first book. My adrenaline was rushing throughout the content and could not let it down unless forced.
---
STARBUCKS
Name a book you see everywhere
RED RISING
I kept seeing this book (and its series) in so many Instagram feed and update. I was not into this one in its first book. But seeing this everywhere, triggered me to continue my journey with it. So, hopefully at the beginning of July I will continue with its book two and three together with the Howlers in Indonesia. Anyone wants to join?
---
THAT HIPSTER COFFEE SHOP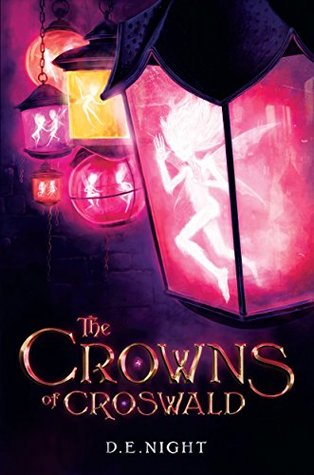 Give a book by an indie author a shoutout
THE CROWNS OF CROSWALD
I have no experience reading indie author books. But I know this one book that wandering around in my Instagram feed. I am eager to read it though and hopefully someday I get the chance to receive the magical box. The box looked and sounded delightful. Hopefully you will have your chance too.
---
OOPS! I ACCIDENTALLY GOT DECAF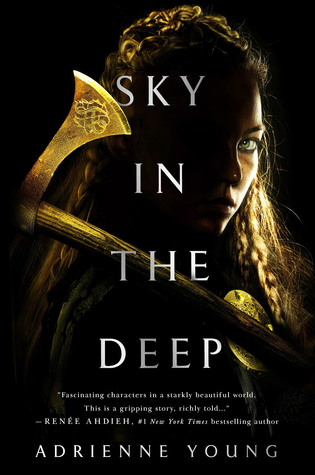 Name a book you were expecting more of
SKY IN THE DEEP
This standalone book had something that moved me. Its plot and its writing-style drove me to give 4 stars last time. But unfortunately this was not enough for me. I need more of Eelyn and Fiske for another round of book. Their family relationship was the most attractive thing to me.
---
THE PERFECT BLEND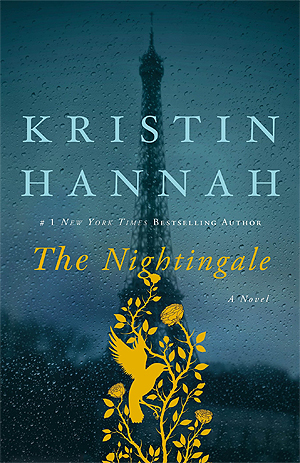 Name a book or series that was both bitter and sweet, but ultimately satisfying
THE NIGHTINGALE
The Nightingale was the second historical fiction I read after a looooonnnnggggg time (If I was not mistaken, I had read my first historical fiction around 15 years ago, back in high school time). I read this as a part of a reading challenge. I was a bit pessimist at first because I didn't really like to read a historical war book (except in fantasy) but it turned out very good. It was a very touchy and sad book at the same time. I cried in some parts.
---
GREEN TEA
Name a book or series that is quietly beautiful
STRANGE THE DREAMER
Laini Taylor was famous with her beautiful writing style. She wrote poetic fiction Young Adult stories including Strange the Dreamer. Not only style, the world building was described wonderfully and beautifully. For example, Moth. I hate Moth. But look the cover of this book, weren't they beautiful? Laini Taylor also picture Moth in its beautiful ways. Then also came blue goddesses. It sounded freak but they appeared very wonderful.
---
CHAI TEA
Name a book or series that makes you dream of far off places
A COURT OF MIST AND FURY
Velaris was my most favorite fictional place in books that I wanted to visit. I could feel the breeze in a warm isolated city which the citizens lived in harmony and far away from traffic and other crowded civilization. It felt like Velaris knew no war (although later on, they needed to face the war). It would be quite fun living in Velaris before war with my little family.
---
EARL GREY
Earl Grey: Name you favourite classic
AROUND THE WORLD IN 80 DAYS
This was my first classic read back in my Junior High School. I fell in love with reading after reading this book. I like to read English book due to this one. Although I learnt English a lot through Harry Potter, but this book marked the beginning of a book worm gene in me.
---
Feel free to join this tag. And if you do please link back to this post so that we can share the fun :-)
Regards,
Sandrine JB
---
Source of the book covers: Goodreads